Welcome!
Welcome to Hacha Mecha! Hacha Mecha is a fanpage dedicated to the early 90's Visual Kei band, Kamaitachi (かまいたち). This site is the first Kamaitachi fanpage in English and most informative Kamaitachi fanpage in English. Hacha Mecha is a part of the Revertive Project. Any additional information, lyric translation help, and media donations is always welcome. There will not be any PVs or MP3s up for downloading here. This site started on March 29, 2009 and was first opened to the public on April 3, 2009. - Ayay
Latest Updates
13 Oct 2015
Kamaitachi News
In the newest issue of Cure Magazine (Volume 146), there was an article celebrating Kenzi's 30 year career as a visual kei artist and the main feature of the article was Kamaitachi. The pictures below were taken by me via cellphone. Other than the picture of Andy-era Kamaitachi, most of the pictures have been published in magazines during the 1990s. I will try to get these scans uploaded ASAP.
Also, Kenzi had a 30th anniversay live concert yesterday (October 12th) and Kamaitachi had a brief reunion minus Kazzy. She-ja (Volcano, ex-Gargoyle) filled in on guitar. I haven't found a setlist at this time, but if and when I do, I will post it here. As a huge fan, I would have never expected to see Sceana and Kenzi on the same stage. Especially when Sceana had a website, he never included anything related to his time with Free-Will Records.
I'm currently looking at blogs of musicians/artists that performed at Kenzi's 30th anniversary concert for any pictures of Mogwai and Sceana. The following pictures came from the blog of Ladies Room's bassist, George.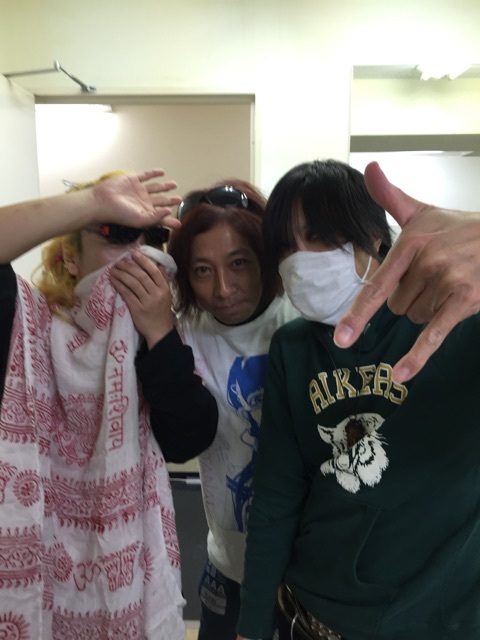 14 Oct 2015
Here's the set list for the Kamaitachi peformance of the concert. Image came from Kisaki's twitter account. Like with Kamaitachi's last live, the final song of the set list is "I Love You". I did wish that they would have played a few more songs, but I'm happy that they did play some of my favorites.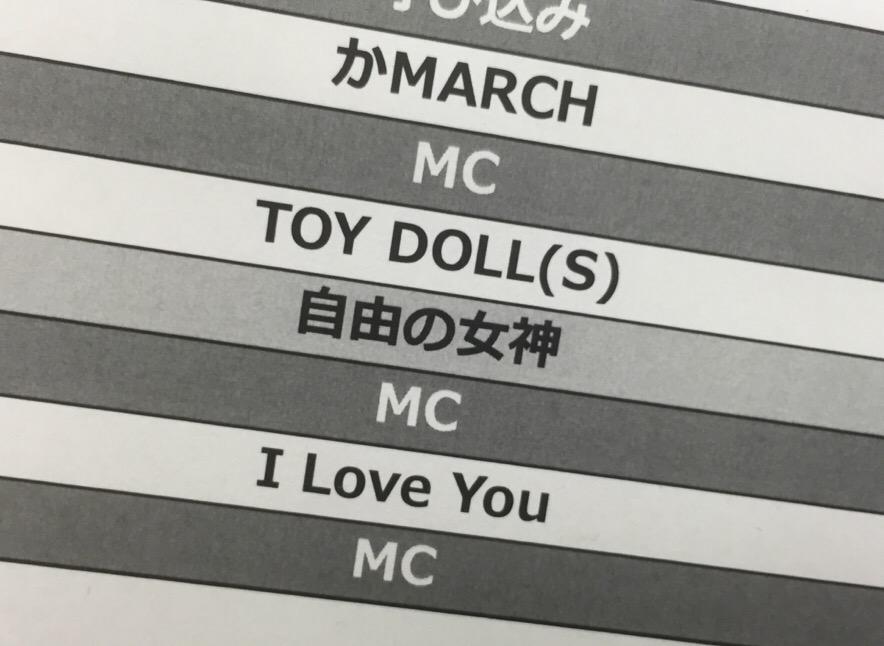 Kenzi also posted the following pictures to his Ameblo blog.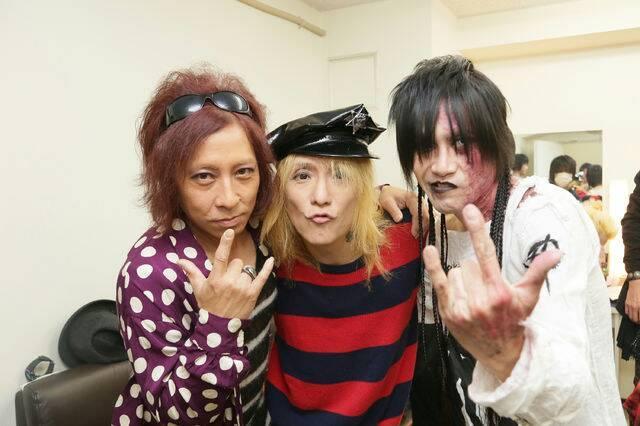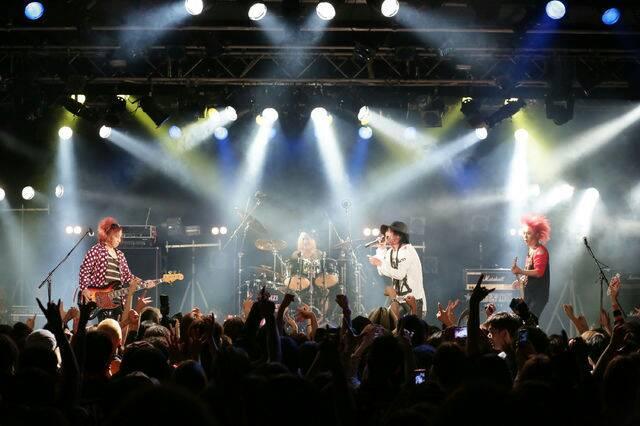 The following picture of Mogwai and Sceana came the Tokyo Yankees twitter account.
Finally, this last photo came from Kisaki's Ameblo blog.
If you haven't noticed by now, in typical Mogwai fashion, the purple shirt he is wearing is a shirt he wore back in the Kamaitachi days. To be honest, it's quite impressive he still has 25+ year old clothes and that he can still wear them. However, I do not have any pictures of him wearing the purple shirt in the gallery, yet. I did scan the said picture earlier, but I'm backlogged with old pictures that I need to add first.
Site News
Because of all that has happened, I did update the band members page to add the most recent picture of Sceana, Mogwai, and Kenzi. I left the previous pictures for Sceana and Mogwai since they were from over 4 years ago. I did change Kenzi's second picture to a mid-2000 era photo. As I safely assume that Kazzy will never come out of bandmen retirement, I added a Japanese Trash-era Genkaku Allergy picture to his profile. I didn't really want to use that picture, but all of the other pictures from the Japanese Trash and D no Sume eras were either in black & white or where a bunch of hair obscured Kazzy's face. On another note, if you haven't noticed, there are the member's autographs from the Super Itachigokko album now on the band member page.
I will be updating the biography page in the future to include the mini-reunion.
<< Previous 1 2 3 4 5 6 7 8 Next >>